Company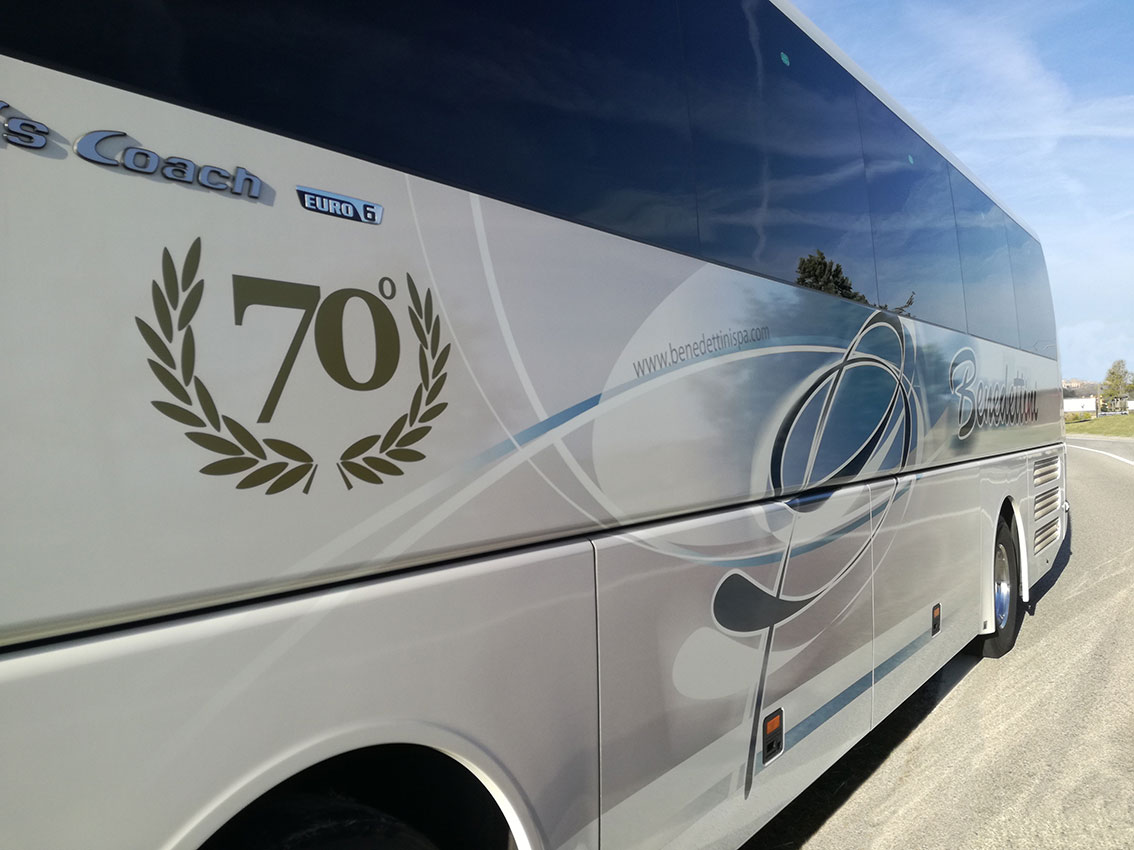 First race from San Marino to Rimini and back, on 7 March 1946. A few months after the end of the Second World War, two of the fourteen Benedettini brothers, Giuseppe and Fortunato, the latter better known on Mount Titano by the nickname Nando, transformed their public transport work in the square, in a scheduled transport company. The license plate of their first bus, as it was known at the time "couriera", was RSM 1. The number tells of the novelty and the ability of the Benedettini family to respond to the new need for connections, communication and transport that distinguishes the Italy of the immediate post-war. The number of lines and services immediately began to grow and in the 1950s the first line connection between San Marino and Bologna was carried out on Fridays, following the Via Emilia, on the day of the street markets. Since then, the growth in the number of routes covered and the improvement and expansion of the services offered by the company have become the entrepreneurial constant of the "Benedettini Group". Between the 1980s and 1990s, with the entry into the company of the second generation of the family, represented by Roberto and Pierluigi Benedettini, both sons of "Nando", the San Marino group reaches its current size: about 30 employees and a vehicles of about 35 motor vehicles.
History
F.lli Benedettini was the owner of the first vehicle license plate, the legendary RSM 1.
Plate that our Company was able to use on several vehicles in different periods up to the seventies as until then it was possible to pass on the same plate from one vehicle to another.